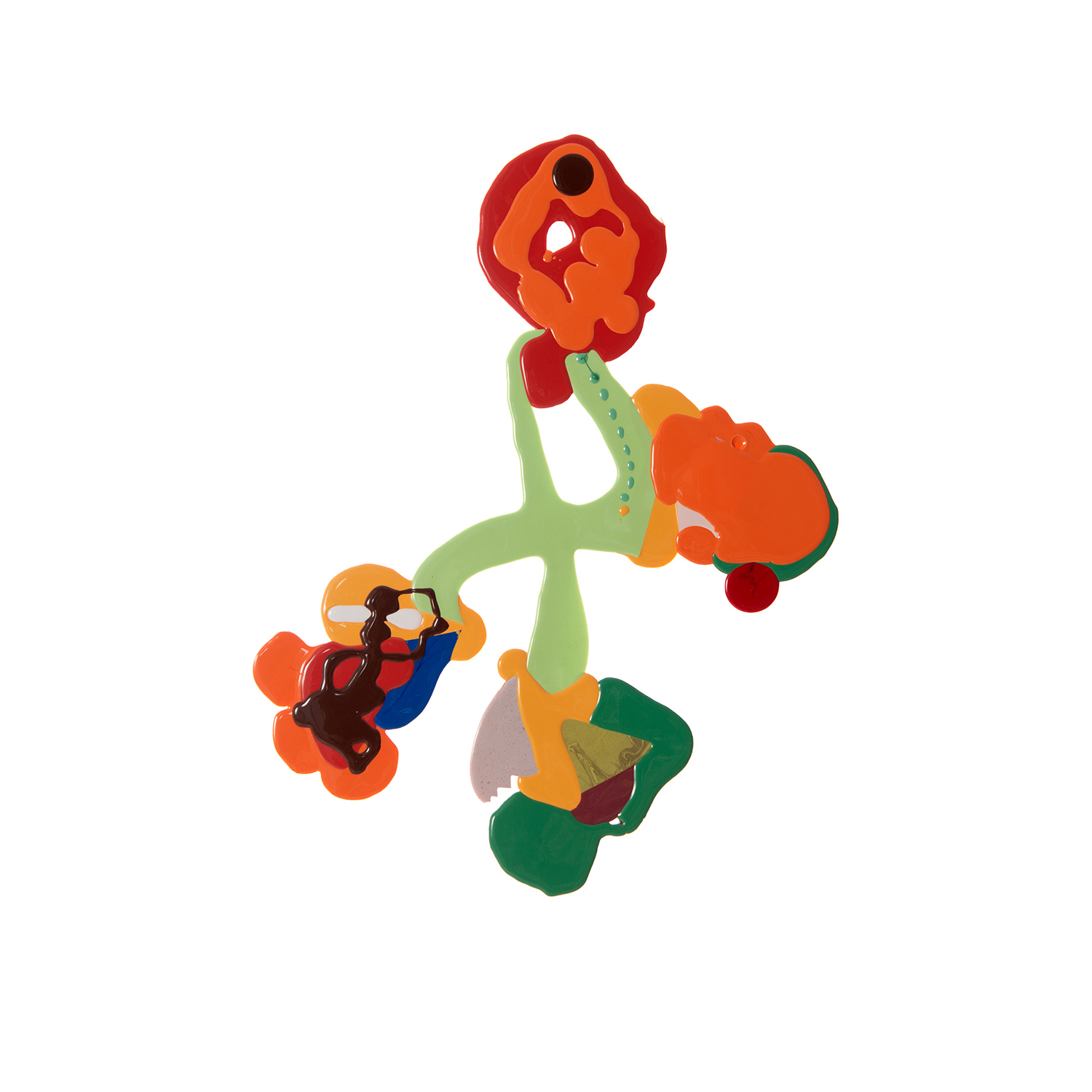 Vanaf  22 juli tot 29 augustus 2020 is werk van Cecile van der Heiden te zien bij de tentoonstelling "HEROES" een eerbetoon aan David Bowie bij GO Gallery, Marnixstraat 127, 1015 VK Amsterdam. Go Gallery
Opening
Vanaf donderdag 16 juli tot zaterdag 18 juli (15.00 tot 20.00 uur) kunnen 4 bezoekers een half uur de tentoonstelling bezoeken. Ga naar Go Gallery om een tijd te reserveren.
Cecile van der Heiden toont haar recente werk; reliëfs. Ze heeft een methode ontwikkeld waarbij ze vormen giet van door haar gepigmenteerde kunststof. In één, vloeiende beweging wordt direct de vorm bepaald. In zijn concentratie heeft deze werkwijze verwantschap met de Chinese kalligrafie.
De vormen hangen als zelfstandige constellaties aan de wand. Heftige bewegingen gecombineerd met stille vormen. Tijdens het gieten lijken ze spontaan te ontstaan. Het tegendeel is waar, de kunstenaar kiest een duidelijk kleurenpalet. De beweging wordt gestuurd en op het juiste moment tot stilstand gebracht. Binnen het palet zijn grote contrasten en is visuele afwisseling aanwezig. Vitaliteit en monumentaliteit gaan in deze werken hand in hand.
Cecile van der Heiden will show work from 18 July to August 29 2020 at the Exhibition "HEROES" a tribute to David Bowie at GO Gallery, Marnixstraat 127, 1015 VK Amsterdam. Go Gallery
Opening
From Thursday, July 16 to Saturday, July 18 (15.00-20.00) 4 visiters can visit the exhibition for half an hour. Go to Go Gallery to make an online reservation.
Cecile van der Heiden shows her new body of work; 'Relievo'.
The show will highlight an ensemble of her works, developed by casting molds of pigmented plastic. The shape is determined immediately in one smooth motion. In its concentrated form, this method closely relates to Chinese calligraphy.
The forms hang on the wall as independent constellations. Violent movements combined with silent forms. During casting, they seem to arise spontaneously. The opposite is true; the artist has chosen a deliberate colour palette. The movement is controlled and halted at the right moment. Within the palette there are large contrasts and visual variation. Her fascination for vitality and monumentality is reflected in her work.